Several years ago, back to 1991 a young couple founded the Pernia family restaurant. Τhey began with love, for their place, hospitality, tradition, and the development of their village. Then the hıstory of the Pernia restaurant began.
Charis and Konstantinos constantly and continuously run the family restaurant. Restless people by nature, the first one chef and the other oenologıst with many experiences from Cyprus and abroad. They come back wıth a vısıon, passion, love and respect for their village, their work and their customers. The restaurant, menu and facilities were renovated and renewed. They placed their stamp on the evolution of their restaurant, and their village.
Pernia restaurant is located on the main road at Askas village high on the hill. You will be enchanted with the panoramic wild green view of the  village as well as the unobstructed view of the bay of Morphou and Pentadaktilos.
Askas and Pernia restaurant will give you a memorable experience of hospitality, wine-gastronomy and relaxation, for Sunday trips to the mountain and for the weekly excursions. Emphasis on the best raw materials and quality in a modern and at the same time warm environment, you will taste traditional flavors, stews, traditional souvla, stuffed vegetables, marinated food on the grill, meze and much more.
Flavors come from tradition and developed by the experiences of modern international cuisine. You will enjoy all this with beautiful combinations of wines and spirits of our own production.
In addition, Pernia restaurant provides you with a complete experience of hospitality and accommodation in its comfortable rooms, as well as taking on events, corporate and other parties.
I went there today for the first time and the food did not disappoint at all. I was a little bit concerned when I heard it was a buffet but... read more the quality was fantastic! Everything was well cooked and there was nothing I didn't like (at least from the things I tried). The service was also speedy and the view from the restaurant was nice. I will make sure to go there again!

Katerina Neofytou


June 2, 2022

In two words - Haris and Constantin. Two brothers who run this charming place with a lot of love and care. The area is perfect if you're looking for a... read more place to relax in. The quiet and view and unbelievably good food made us want to stay more. The room was cozy, nicely designed and well equipped. Thank you❤

Amira Cohen


December 2, 2019

Very nice cozy place , amazing view, excellent people, excellent and tasty food

Koula Shaelou


July 2, 2022

Amazing place with great food and lovely personnel - big ups to the owner Harris. Accommodation is also cool, with a possibility to spend a warm evening by the personal... read more fire place. And don't forget to try local wine from owner's brother!

Dmitry Kovalev


December 2, 2021

The view is outstanding and rooms are spotlessly clean and very well taken care of. Most of all a big thank you to the amazing people running this mountainous hotel... read more and restaurant on beautiful troodos mountains. It is very difficult to encounter such polite and professional people in tourism business. Sorry we could not stay longer but hopefully we will return. Higly recommended

Βasilique P


December 2, 2021

Cake for lunch. Great service. Very polite. The mese variety was perfect and so tasty

Nicos Anastasiou


November 25, 2022

3 A. Everything is very good. Food stuff price. Bravo!!!!

Demetris Theocharous


September 2, 2022
Passion for winemaking and viticulture, history, tradition, innovation and knowledge. Wines and spirits with identity, diversity that express our philosophy and the vineyard from which they come from.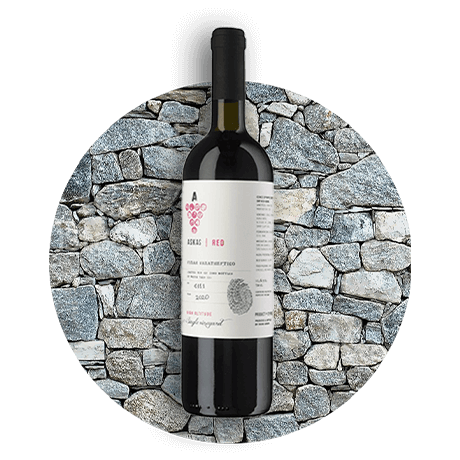 Our passion for wine making is clear once you have tasted our wines! Made with great respect for our region's traditions, yet coupled with modern methods that preserve taste and quality.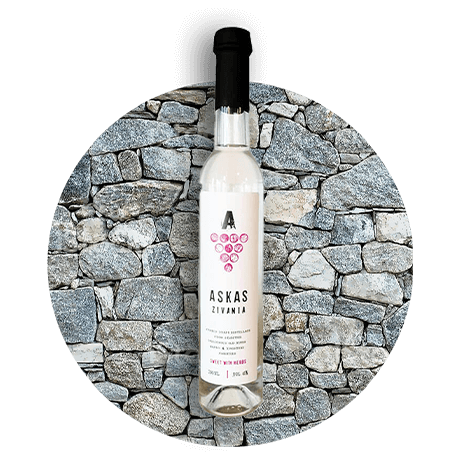 Our Zivania is simply exceptional! Made only from mature vines of Cyprus' indigenous Mavro & Xynisteri varieties for the truly traditional taste.
Askas is a small village in Pitsilia region in the Nicosia District on the island of Cyprus. It is positioned 1000 metres above sea level on the north side of the Troodos mountain range, at the foot of Mount Papoutsa. Marios Evripidou is the president of the Community Council of Askas. Askas, like all the villages of the area, has gone through fluctuations of its population.